Facebook Marketing for small business owners
January 3, 2016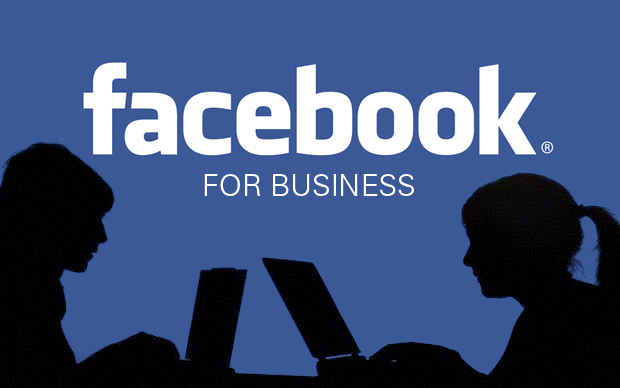 Facebook Business Page
With almost ten million users, Facebook is a gigantic platform. A platform that is still very favorable for companies to establish themselves and build a strong relationship with their customers. The extent to which Facebook is used by both the users and enterprises, it has ensured that it can be challenging to be seen, especially for smaller companies.
A while ago someone pointed out to me therefore this article and my natural reaction was the familiar face palm. Facebook has indeed an algorithm, and the organic range of a business page can indeed be low (16 percent or lower). However, it forgets to mention that the algorithm might as well hold for private profiles. Take a good look at your friend, bet you have a lot of updates from "friends"  missed?
In addition, your private and work are just separated. Many people are already barely aware of the lack of privacy, it does not give a couple time to scratch their heads before they publicly share their photos of children (this suggestion for a private group is fortunately not so crazy!). Facebook is for Business Marketing
There are many practical reasons to go for a business page. Think insights, advertising, targeting visitors, the fact that outsiders can follow your page without sending a friend request. And yes, a bit of clever Facebook user will send friend request but if your company does not accept, why someone will share his personal life with your business?
Of course, entrepreneurs identify themselves with their work. But do all your private relationships are therefore constantly confronted with your business and the activities of your business? You may wonder what the long-term effect will be like your own private network you were starting to become and start ignoring your private profile.
In short: Your Social Media profile actually say all. If you do not want to pay for a few post-boosts or highly targeted online advertising (as it could be with Facebook) then you have to ask very different questions. Facebook is simply not free.
To make things easier, we've put 8 rules for small businesses in a row, the company website is of course number one.
Tip 1. Create a business page on
It may sound obvious, but novice traders still make regularly, whether by accident, a personal profile page for their brand new business. However, this is against the rules of Facebook and you thereby also just walk out the useful tools miss that offers Facebook for Business.
Tip 2. Provide an attractive business description
Communicate clearly and concisely what your business offers and what you stand for. This is important for recognition, and in order to over come professionals. It is certainly not a luxury to put it to a professional copywriter. Many company profiles miss this information.
Tip 3. Choose a suitable profile picture
Provide an image of your company that is especially recognizable. If you do good things for one another, you have to start on your logo, which is obviously designed in order that it also appears clear and beautiful in thumbnail format.
Tip 4. Keep it personal and relevant
Social media are called social not for nothing. Administering a business page, does not mean you have to communicate impersonal or distant. Give your business personality and do not be afraid to by the people behind your company or team critique. This really plays a key role in building trust between your business and your customers and keep your audience interested. Create your own identity, but be sufficiently relevant.
Tip 5. Be active and take care of interaction
To be visible and keep many likes and shares as possible. For this purpose, it is important to post daily messages. These do not really have any time for marketing messages, but simply interesting or funny updates. Tip: play on the topics that are current at that point in your field and ask your followers for their opinion. This creates a personal dialogue.
Tip 6. But not TOO active also a good idea for your business?
Just be careful that you do not turn into followers' bombard you with messages. More than two to four messages per day are experienced is annoying and causes your audience to interact less prepared.
Tip 7. Provide visual communication
A surfeit of text can be deadly. People often quite quickly scroll through their timeline, and then drop images much more than plain text. Research has shown that messages containing images are often liked and shared.
Tip 8. Respond appropriately to complaints
Nobody is perfect and sooner or later you might get a negative comment or complaint about your business. Reply here in a timely manner and offer an adequate solution. Not only will you imagine the complaining customer satisfaction, but also the rest of your audience will see how to solve problems. This creates trust.